Begin by choosing the fruit and veg box that's right for you. We have different sizes to suit every household and taste, if you don't see what you fancy, you can 'Build your Own' or give us a shout  and we can talk about the right subscription for you. After picking the box, you'll be prompted to tell us how often you would like to receive the goodies, there is no commitment period so if you change your mind after your first box, that's alright! we'll reconfigure your subscription to your taste.
Next is a small survey to ensure we get things right for you. We'll ask for your postcode to double-check we deliver to your area, and which day you prefer your deliveries (we currently provide Monday-Wednesday after 7 pm). You can let us know about any allergies or dietary requirements and any information regarding the delivery (such as "leave with a neighbour if not in")
At the checkout, you'll be asked for some basic information (e-mail and name) to help us create an account for you where you can manage your subscription. Next, let us know if you would like to have your box delivered to your door or local 'Pick Up' at our shop on Ashley Road.
If you fancy, you can further customise your order with single items from your range. Click the 'Edit' button next to 'Your Cart', browse our range of fruit and vegetables, zero-waste dry goods and eco-friendly essentials and once you're happy with your selection visit the cart again and select quantities and 'subscribe' for each item you would like to receive alongside your regular fruit and veg box, easy.
Your account will allow; changing delivery frequency, pausing delivery schedule, view invoices, and past shipments and 'Go Shopping' to add one-off items from our fruit and veg, eco-friendly essentials and zero waste grains and pulses categories. If in doubt get in touch.
Your order is in, and The Green Melon gets to work, we check in with our suppliers to find you the fruit and vegetables that are currently the freshest, tastiest and best value for money so that your box is filled with the best of the best produce available at any given time. We'll include your staples and throw in some wild cards to keep you on your culinary toes and ensure you get the nutrition you and your household need.
The products arrive at our little, local, wonderful shop where we quality check every single fruit and vegetable for you. We carefully pack it as close as possible to the delivery time to minimise any damage and ensure freshness. We'll send you an email to tell you your order is on its way as it leaves our doors towards yours! (did that rhyme? it must be destiny :D)
The route is carefully planned to minimise any energy consumption, your notes are checked to ensure we get things right and we shoot towards you at the speed of electric. The next thing you know your kitchen is filled with nature's bounty, our friendly delivery guy would love your feedback regarding your previous box. If anything needs improvement or you'd like to tell us we have done a great job never hesitate to get in touch.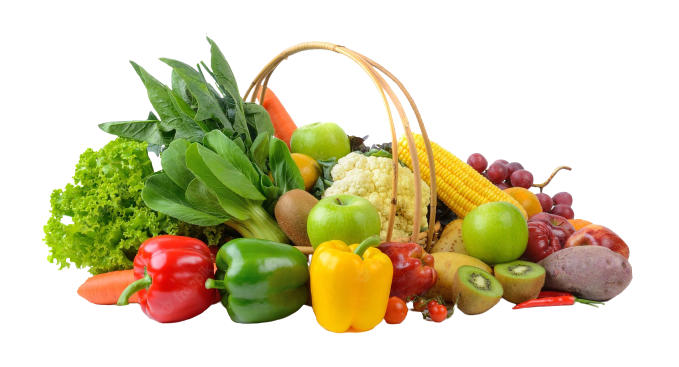 Starting at £10.00 per box
WIth our subscription fruit and veg box you can save money, eat better and try new things.